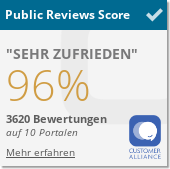 Hiking signet of quality
The Alpbachtal was awarded with the Austrian Hiking signet of quality.
The aims of the Austrian hiking signet of quality are
Standardised descriptions and comparable grading of different regional experiences of nature and requirements of activities
Consideration and working out of different distinctions of the regional offer
Using natural potential for authentically arrangement of a harmonious hiking experience
Autonomous spotting of new potentials and scopes for design
Comparability of individual position of the activity offers everywhere in Austria
Noticeable competitive advantage as opposed to not checked regions
Communication of experiences and promotion of innovations
Helping guests to orientate and to decide what to do in this picturesque landscape
The union to the quality assurance for walking in Austria is a registered association with the aim to promote the Austrian travelling offer in order to support the travelling tourism for a long time.

Organisations with travelling relation, travelling experts and also travelling regions can introduce themselves actively with the assignment of the Austrian hiking signet of quality to present Austria as the travelling country. The quality criteria are raised on the one hand by a self check and, on the other hand, by experts.
Upon the awarding of the travelling signet of quality travelling experts also pay attention to catering and catering industry.
Beside the specialisation and individual company care the location of the house is also a reason for the high honouring. The Romantic Hotel Boeglerhof in the quiet flower village Alpbach is the optimum starting point for countless hiking tours if it is on the Wiedersbergerhorn, Gratlspitz or Sonnjoch.

The Alpbach village lies regional extremely attractively in the centre of the Alpbach valley in the middle of the Kitzbühler Alps.

All together the scenery is perceived as very harmonious and original. The village location at the mountain side makes you feel like to be above it all. Besides it corresponds to the stereotyped landscape of Tyrol – Tyrol purely. The cultural attractions are stamped by the local way of life and traditional customs and traditions. Of course Alpbach has been chosen to be the most beautiful village of Austria.
The Romantik Hotel Böglerhof **** s in Alpachtal is among the excellent hiking facilities.