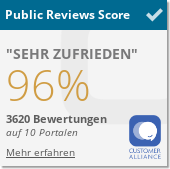 Live-Help
New innovative Online-guest administration
We know how important your holiday is to you, that's why we place particular emphasis that you can rely on us from the very first to the very last minute for top-quality service. Personal contact plays an important role. So please do use our new and innovative Live-Help service for your bookings and questions about your holiday. Our ladies at reception are waiting to help you personally by video or live-chat.
And that's how it works...
Click the Live-Help button anytime when you are on our website. You'll always find the button on the right side of the video display. Just follow the instructions for the video and you will be connected shortly to one of our friendly staff. Try out this new and innovative service. You will get the most out of it if you use a computer with microphone and camera.