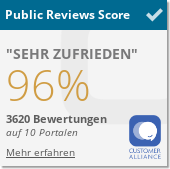 Snow shoe hikes, sleigh rides, ice skating...
Snow shoe hikes:

Snow shoe hiking is wonderful and you´ll get to know the most beautiful places in Alpbach. It is the perfect way to relax and to recover. We offer: snow sticks and snow shoes in our hotel

Ice Skating:
Eisarena Kundl
It is the meeting point for skating friends.
From the middle of october until the middle of march the Eisarena is open. Further you´ll find a sport´s shop and a restaurant there.

Winter hiking:
If you prefer hiking Alpbach is the perfect place for you - explore our winter walkiing possibilities. Go for a private walk or join one of our guided walks:

Guided tours:
Alpbach:
Guided tour through the village of Alpbach every Thursday at 10.00 am at the tourism board

Romantic torch light walk every Thursday at 8.00 pm at the tourism board

Reith im Alpbachtal:
panoramic hike at the Reitherkogel every Friday at 10.00 am at the tourism board

Horse drawn sleigh rides:
Enjoy a romantic horse drawn sleigh ride - we´ll organise the trip for you in our hotel.