Happy home in a dreamlike setting
Design is also what you don't see. We attach great importance to a harmonious ambience in order to create that very special Böglerhof feel-good flair. You just have to experience it for yourself.
from €168.00 to €304.00 per person & night incl. gourmet board Premium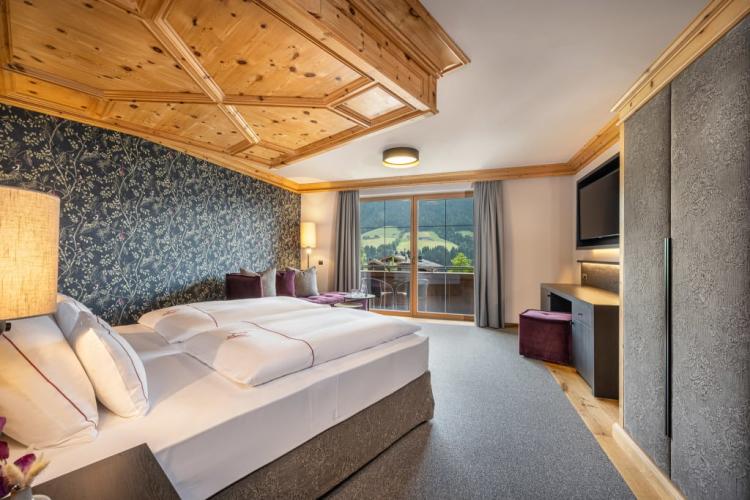 Superior double room Sonnjoch
from €152.00 to €282.00 per person & night incl. gourmet board Premium
Do you know the place where Alpine roses grow? No? Then it's high time to find out! Pack your bags, take your loved ones by the hand and join us in paradise (also known as the most beautiful village in all of Austria). We'll show you from A to Lpbach why we love our little paradise so much!
The Duftner family
Exclusive inclusive services
Timeless moments at the bar, in the fireplace lounge, on the sunny terrace – and then you also have to take time to just lean back and enjoy the moment. And that's by no means all! Our all-round carefree package accompanies both solo travellers and families throughout the most beautiful time of their year.
To the exclusive inclusive services?